What is a Flipbook?
A Flipbook is an online interactive format for presenting traditional print documents – books, magazines, catalogs or brochures – in web and on a variety of mobile devices.
Add a Flipbook to Your Mobile Home Screen
Step 1
Tap the Share button on the browser's toolbar.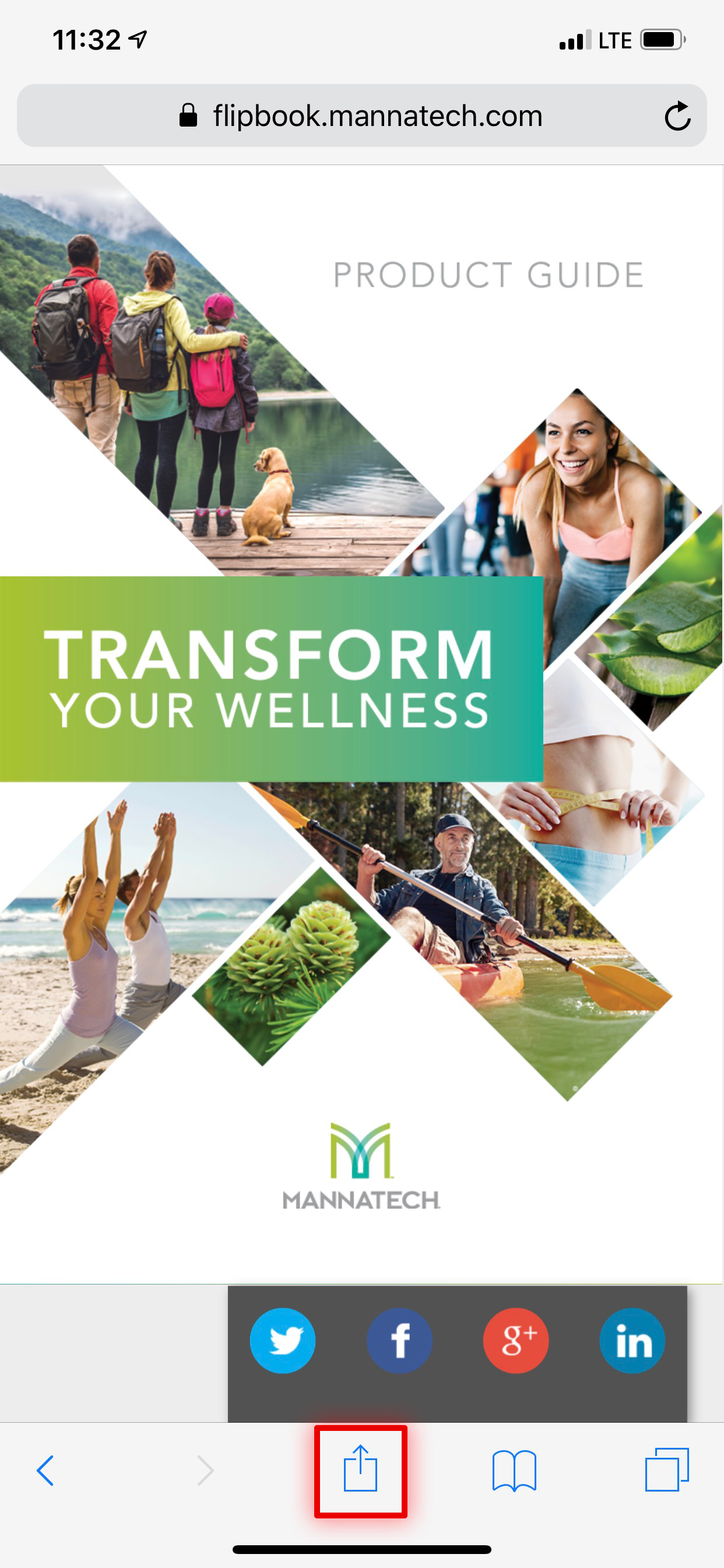 Step 2
Tap the Add to Home Screen icon in the Share Sheet menu.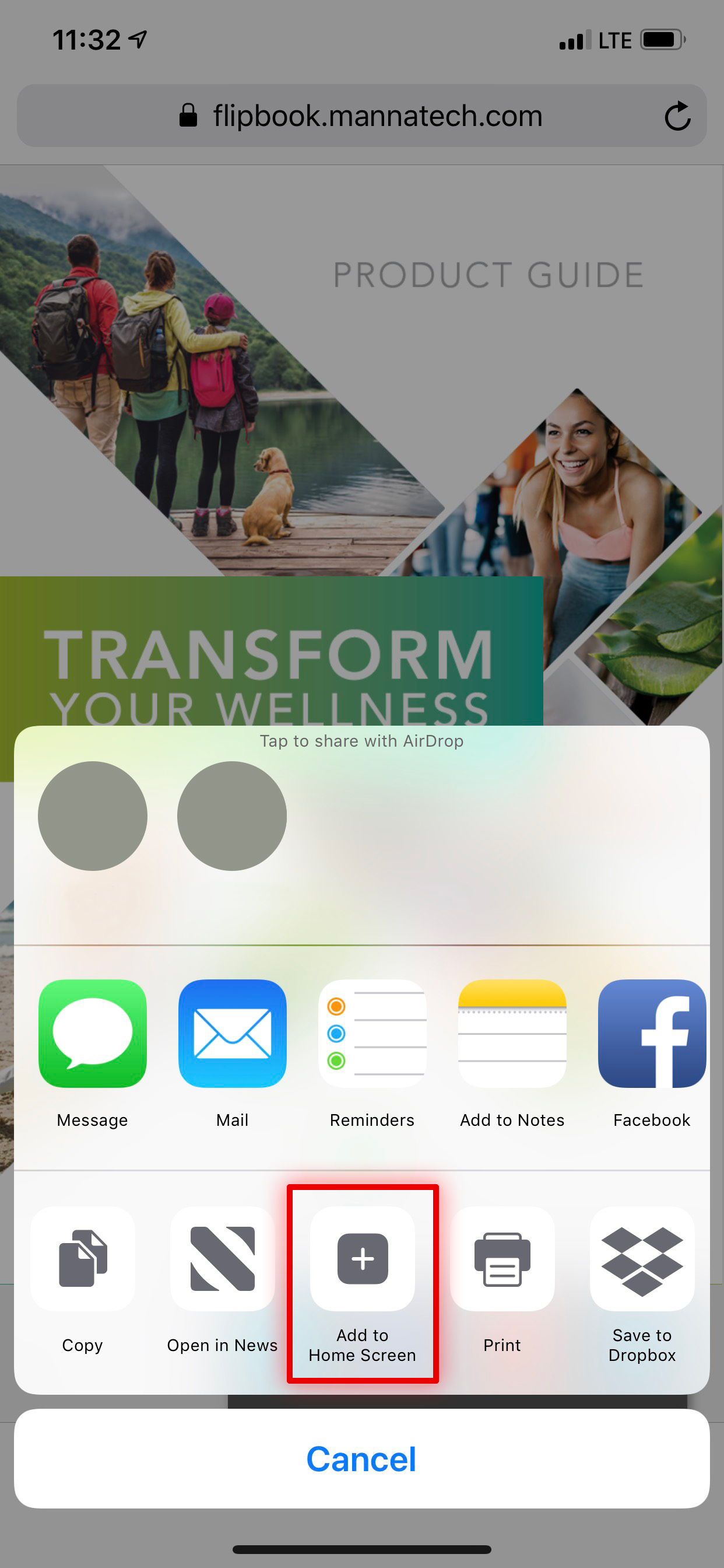 Step 3
If desired, name the shortcut then tap the Add button.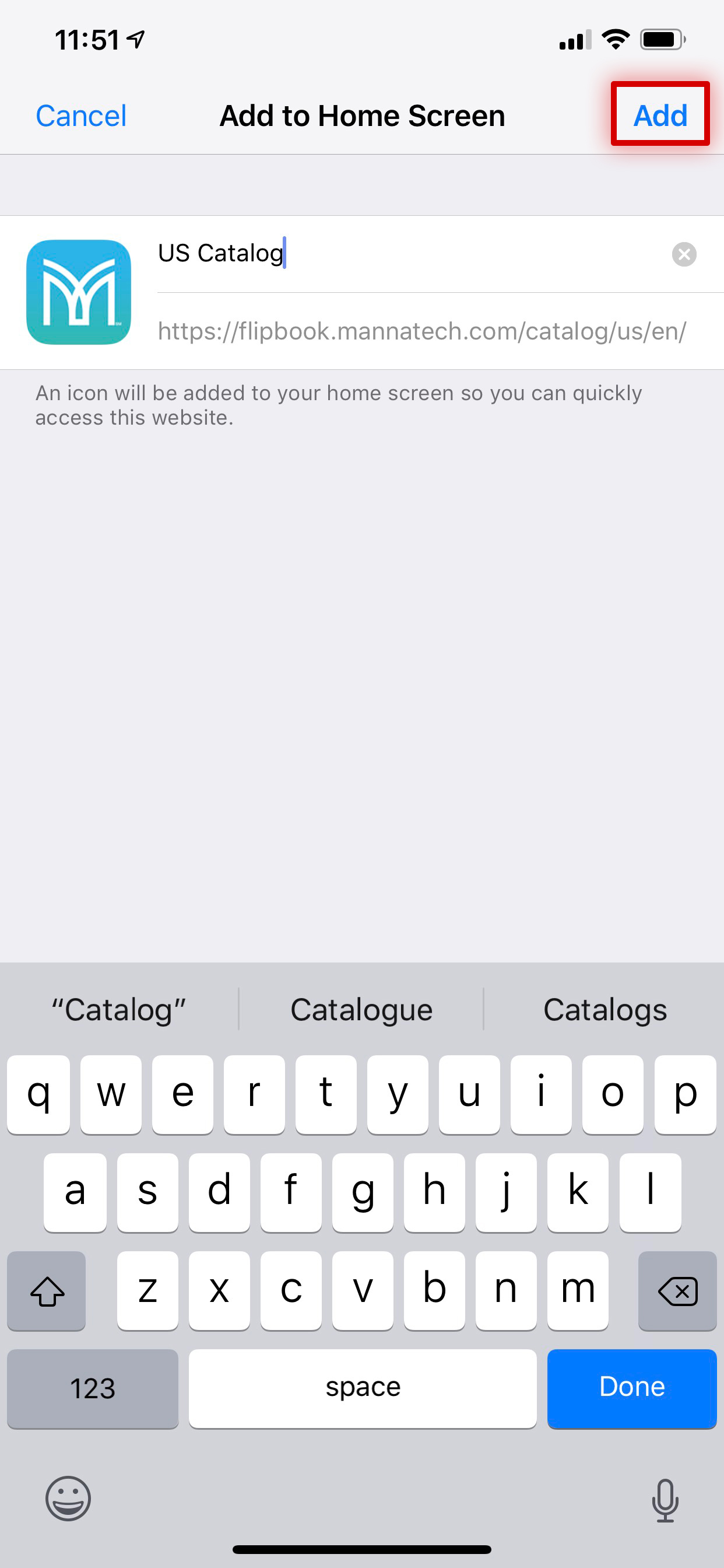 Step 4
The shortcut can be placed anywhere — just like a normal App icon.